The continuous images of devastation left by the recent fire are more than stunning. The extent of the damage can only be described as historic and will remain in our memories for a lifetime. The reality is that the effort to rebuild will require efforts that extend well beyond our local communities and it will take time. It will not be easy but our community is strong and resilient; we will get through this together.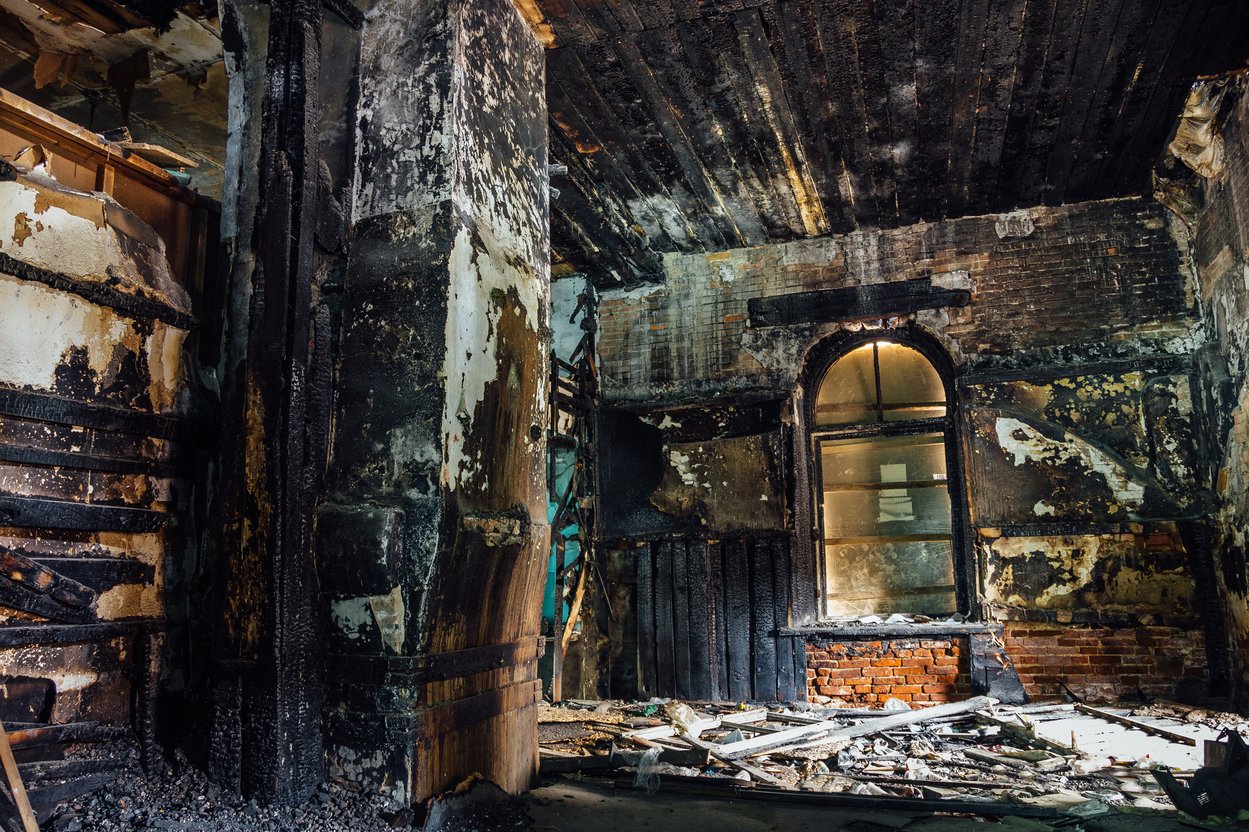 Last week, our team at Centric mobilized our first company meeting since the fire started. Together, we shared our personal stories and began discuss a plan to help support each other, our families, our friends, and our communities in the weeks and months forward. We plan to share our knowledge with you as we begin to rebuild AND heal together. Having dealt with fire destruction before, we know the importance of starting this process early.
This post describes steps to help you gain greater control of the process for rebuilding your home.
1. Evaluate your home's damage.
Once your property area is safe, it is time to assess your property. In this evaluation, you need to get a sense of the damage.
Take notes on the kind of damage that has occurred. In this case, fire damage, etc.
Identify the level of damage.
Take photographs.
Do not begin clean-up. There needs to be evidence left for your claim.
Making a thorough assessment of the damage will help you to communicate with your insurance provider and a disaster relief company.
2. Contact your insurance provider.
Before you contact your insurance provider, it is important to review your policy. Whether you are covered will largely depend on the source and cause of the damage, which is also determined by your insurance adjuster. Key things to consider include:
Do not wait to call your insurance company. If you wait too long, your claim could be denied.
If you are displaced from your home,

insurance may reimburse you.

Evaluate whether your policy has a depreciation clause for contents.

Generate a complete list of your home's contents including replacement value and age. Be prepared, this list will be scrutized. Expect these items to be discounted in the settlement.

The insurance process can be lengthy. While many claims are resolved within two to six weeks - it may take longer than that due to sheer volume.
Your insurance cost will most likely increase after placing a claim. It may take six months to a year, but inevitably your rates will increase.
3. Contact a local damage or disaster company.
You may want to consider engaging a local damage or disaster company. A disaster relief company can effectively assess the damage, advise on how to proceed with your insurance provider, and assist in handling the process. All you'll need to do is call in the claim. A disaster relief company will help to clean-up the disaster, gather evidence, get estimates, engage with the insurance adjuster, negotiate to get you the most claim's money, and help you rebuild. It may be a way to relieve you of some stress during this very difficult time.
4. Commence disaster clean-up.
Do not attempt to perform your own clean-up. There is a scientific procedure for cleaning up fire disasters. Handling this step improperly may cause further damage and result in added cost to you down the road. Your insurance provider or a reputable disaster company will help you to correctly execute the procedures and expedite restoration in a timely fashion.
5. Gather evidence.
Your insurance provider will recommend a clean-up company or your designated disaster relief company will handle evidence gathering for you. They will gather the evidence needed to satisfy the insurance company requirements with the intention of getting the most out of your claim.
6. Make an appointment with an insurance adjuster.
A representative from your insurance provider will need to come to your property to investigate your claim. As soon as possible, make the appointment. The insurance adjuster will decide at what level you are covered as well as what the insurance will pay. The inspection will entail:
A visit to your property to inspect the damage and/or cleanup.
An inspection to determine the cause/source of the damage – and whether you are covered for that in your policy.
An interview with the claimant (homeowner) or other witnesses.
Additional research as needed, such as looking a police reports and other documents.
7. Hire a trusted architect and builder.
Once clean-up is well underway, engage a trusted architect and builder who are sensitive the area's environmental concerns, land conservation, and familiar with the building codes and zoning regulations. Together, these professionals will draft a project plan for rebuilding your new home. The plan should not just cover the design but also include anticipated material costs, mechanical and electrical system costs, and schedule and budget. Together, the architect and builder can be valuable resources as you begin to negotiate terms with insurance adjuster.
8. Negotiate your claim.
Your insurance adjuster will recommend a certain amount that the insurance company should pay. On the other hand, if you hire a disaster relief company, they will also gather evidence and estimates to recommend how much should be paid. The final amount you get is negotiated. If you are engaging a disaster relief company, the intention is to get an amount that is somewhere in the middle. Remember, the insurance adjuster is working for interest of the insurance company. If you hire a disaster relief company, they act as your advocate. As the property owner you need to fight for your recovery and your claim.
9. Receive claim money.
After negotiation, a final agreement on the amount of claim money is made. You will receive a check and be able to proceed with repairing, rebuilding or even upgrading your home.
Did you find these steps helpful? If you have additional information, please share your thoughts in the comments section below.