Recently, we had the distinct honor of installing the Mariposa Mural Project at the Cope Family Center in downtown Napa. While we played a minor role in helping the Mariposa Mural Project, it is rewarding to be a part of this community cause. In order to help facilitate a dialog about the community arts project, we are sharing the Mariposa story with you.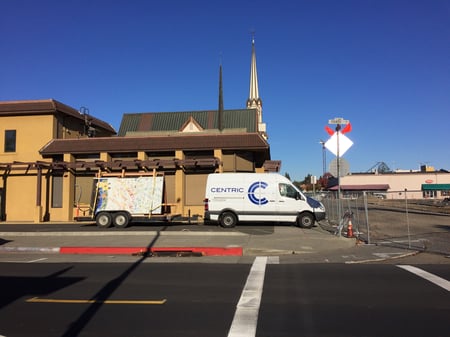 Centric Toolbox transports the Mariposa Mural to Cope Family Center.
The Mariposa Mural Project involved the creation of a 160-square-foot mosaic mural by 36 at-risk teen girls from the Mariposa Program. Mentored by Nimbus Arts, these artists developed the theme and worked together on the design. The student-artists guided over 1,000 "hands" to create more than 400 mosaic butterflies that would ultimately be in the mural. The intent was to provide a visual message of strength, empowerment, and a world free of abuse.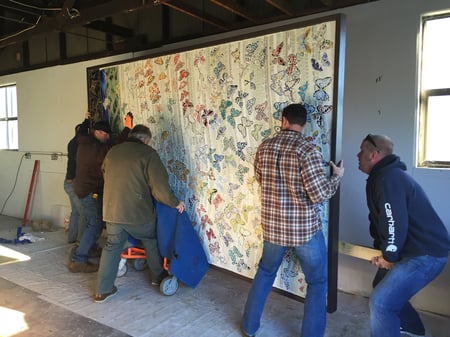 The Centric team carefully moves Mariposa Mural to where it needs to be mounted.
The program is a partnership between Nimbus Arts and Mariposa program teens. Art is the way they promote their mission and expand awareness. Together, the artists reached out to Napa Valley student groups and community organizations to create more than 400 mosaic butterflies. The community-created butterflies reaffirm the program's mission and vision.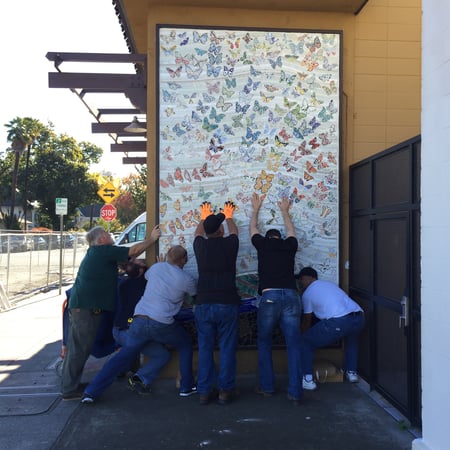 The Mariposa Mural installation required 5 strong guys.
We are so pleased to be a part of the journey by ensuring the Mariposa Butterflies took flight. Community art gives a voice to the people it is meant to serve. It is truly rewarding to be a part of this dynamic experience.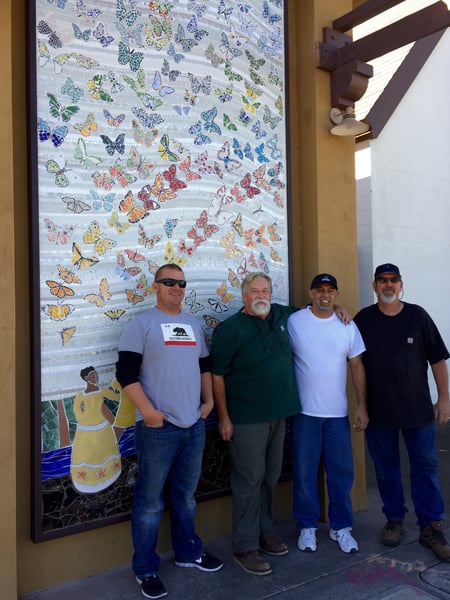 Job well done!