Centric General Contractors is delighted to announce the launch of our new website. We redesigned the site with you in mind, streamlining menus, simplifying navigation, building a responsive layout, and providing more information about our company.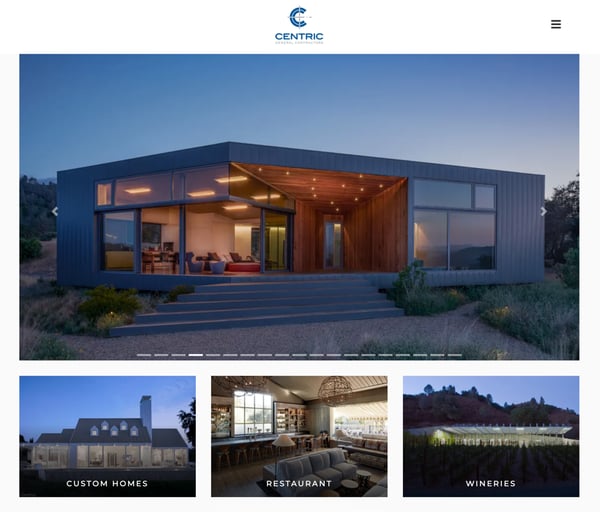 We put our best foot forward by featuring our body of work on the homepage.
Gather new ideas for your dream home by looking through our custom home and estates portfolio or get inspired by our luxury resorts and hotels projects. Have you seen our historic or community building portfolios? We think our winery and restaurant portfolios will whet your appetite for your next dream venture. It's a little known fact that our body of work also includes offices, warehouses, and industrial projects. We hope you will learn more about us by gaining a better sense of the kind of work we do.
Our new site describes our comprehensive business practices on our services page and introduces you to Centric's team of construction experts.
We hope you will become a regular subscriber to our blog, Centric Chronicle. You will receive our latest announcements and gain access helpful articles that matter to you. Become one of the Centric peeps by getting social with us through our social channels. Please visit us - you'll find we regularly update our content with helpful information, blogs, news, and client successes in our project portfolios.
If you have any questions or feedback you'd like to share with our team, please feel free to contact us!
We look forward to staying connected with you!
The Team at Centric General Contractors