It is always fun to plan a project. First, you have an idea in your mind. Then you begin to start to build upon that idea. As your work through this idea, you find yourself sharing it with your family, friends and colleagues. Before you know it, you are ready to set this idea into an actionable plan. Then you get that feeling – the feeling that you may not be able to realize your plans within a reasonable time frame.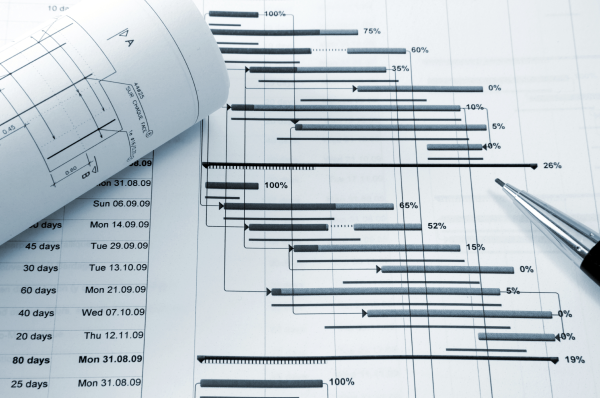 Don't lose the passion – get focused with 7 tips for finishing your construction project on time:
1. Select a qualified contractor.
Before selecting your contractor, make sure to evaluate whether the builder has the right qualifications to
realize your project vision or plan.
The following are just some of the questions that should be answered prior to making your selection:
Does the contractor provide the services required to meet your project's requirements?
Does the contractor have green building practices?
Has the contractor performed work on similar projects? Look at the size, scope and duration.
What is the contractor's track record for finishing a project on time and on budget?
Does your contractor have experience working in your locale?
Does the contractor have processes in place for ensuring a quality project?
What is their experience working with high-end finishes?
Does the contractor have qualified personnel to work on your project?
Can you see yourself working with the contractor's team over a period of time?
Do you know anyone who has worked with this contractor? What was their experience?
2. Develop a project timetable. Working together with your architect, general contractor, subcontractors and consultants, develop a thoughtful project schedule that considers all key milestones, product and material lead times and coordination of the tradespeople. It is a great practice to mark your calendar for key milestones and stay on top of anticipated project events.
3. Know the lead times for desired products and materials. Everything that goes into your project requires careful consideration, planning and scheduling. Your project schedule should include delivery of appliances, equipment, casework, fixtures, and building materials. All moving parts need to be captured within a master schedule that will be managed throughout the project's duration.
4. Gain an understanding of how your project will unfold. While you are working through the schedule with your project team, you should have a pretty clear understanding of how your project will progress. If you are a bit foggy on the expectations, it is important to express your uncertainty with your team. Do not commence construction until you feel ready to proceed.
5. Maintain project funding. To make sure your project is on track and does not suffer from delays, stay on top of paying for your project. Construction activities take up a lot of resources. To make sure these activities are on schedule, it is important to make sure that the project has the consistent financial support to maintain momentum.
6. At all times, monitor the pulse of your project. Participate together with your team and always stay apprised of the activities, knowing what has been accomplished, current undertakings and upcoming developments. Monitoring the pulse of the project will allow you to make timely decisions to keep your project on schedule. Remember, you are an integral part of the team – get involved and celebrate the milestones as the team works toward transforming a project idea into a tangible reality.
7. Trust the wisdom of your hired professionals. There may be a time in your project when a decision needs to be made. You may not understand the consequence of that decision and hesitating could result in a project delay and increased project cost. If you come upon this hurdle, it is important to remember Tip 1, Select a qualified contractor. Ask your hired professionals to give you a clear understanding of the challenge at hand and provide clear solutions that will result in the common goal of a successful project.
Do you have other ideas that would help readers realize their project vision? Please feel free to share your thoughts in our comments section!