The budget is a critical component to any project planning effort. The lack in ability to control expenses will most likely lead to cost overruns and, also, other delays, which could easily have a negative impact on the overall outcome of the project. Without proper planning upfront, you could be venturing into an ugly money pit. It is critical to understand the basics of effective budgeting so that you can actively work together with your project team to ensure the project is on time and on budget.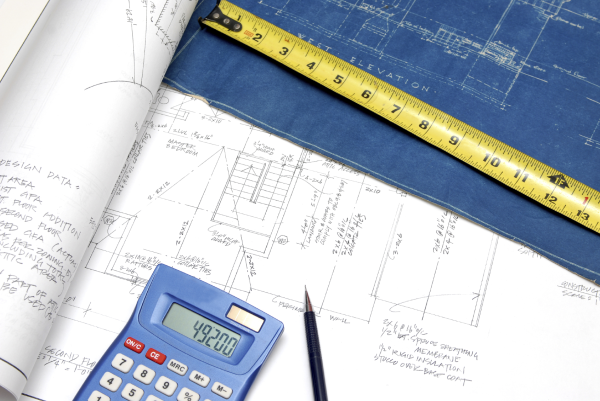 What do you need to know in order to stick with your project budget?
It is a good idea to get a sense of your budget requirements through a little information gathering. The following describes a few helpful ways you can gain a clearer perspective on what your project will cost:
Research projects of similar size and scope. Do a little legwork and investigate similar projects - look at the different finishes, casework, fixtures, lighting, appliances and/or equipment. You will find some items may go on your "wish list" while others may go on your "must-have" or "need-to-have" list. It is best to have an understanding of what you are going to be tackling in order to become a more disciplined consumer. All in all, this information will help you be more informed about the overall cost and quality of the finishes, materials and equipment.
Ask your friends or colleagues for advice. Reach out for some friendly advice from people you know and trust. If a friend or colleague has tackled a similar project, ask them about their experience and how they were able to stick with their own project budget. Ask them about the things that seemed to work and areas where they would have done things differently.
Communicate your budget requirements with your architect and general contractor. It is important to communicate your budget requirements with your architect and builder. Regular communication and meetings allow a team to establish a realistic budget aimed to mitigate cost overruns and/or project delays. Make sure you receive a regular report of the project costs throughout the course of the project.
Make sure the budget clearly outlines project resources and effectively captures the required scope. Referencing the prior post, Key Elements for Sound Project Planning, once you have a conceptual plan and the scope is pretty well-defined, it is a good time to build out a project budget and a plan to manage cost. The best budgets get down to the details - they incorporate the required resources, materials, appliances and/or equipment. Some of these materials and/or equipment may take some time to obtain - that time needs to be considered in the project schedule to ensure there are not project delays.
Plan and set aside funds for unforeseen scope. Unfortunately, there are times when you begin a project and come across an unforeseen circumstance that may result in an increase in project cost. For example, if you are working on a remodel and after the project commences, the team discovers mold. You will want to have extra funds to take care of the mold problem. It is best to have a percentage of your budget, as a contingency, to address unforeseen circumstances. This contingency should not be used for additional scope, i.e. indulge an idea to expand the master bathroom. It should only cover the areas that really need to be addressed during the course of the project.
After reading this post, do think we missed something? Is so, please share your thoughts in the comments section. We greatly encourage feedback!