Similar to a musical composition, winemaking has a timing and tempo. When planning for a new winery facility or an addition, a builder needs to carefully consider a winery's rhythm while developing a construction schedule to meet the project's envisioned scope of work. This post discusses areas to consider when planning a winning winery project schedule and construction activity sequence.
Winery schedule development begins at the project's early planning phase. During the planning or preconstruction phase, the winery builder adds value to the project by hosting design meetings, tracking action items, preparing project milestones, and keeping the schedule on track. Together, the winery project team discovers the unique project components and develops a plan that eliminates the element of surprise and ensures the projects's overall success.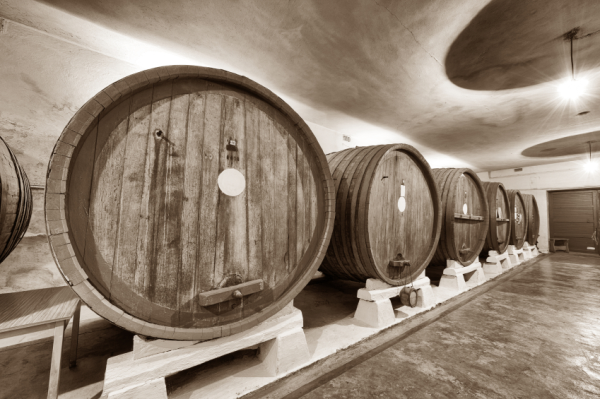 The following offers some possible project scenarios that affect the construction schedule:
Existing Operational Facilities: Maintaining the integrity of your existing winery operations is mandatory. During the planning or preconstruction phase, it is important to account for construction staging, access and areas for the actual physical construction. In addition, it is important to make sure to select a winery construction team that is sensitive to planning, and performing work that minimizes or completely eliminates impact to existing winery operations.
Historic Structures: Some winery projects require the restoration of historic structures. When developing a schedule that factors in historic restoration, the construction team needs to consider selective demolition, extensively investigate the true condition of the structure/s and understand how these factors may affect construction operations. Some areas to consider include under slab utilities, drainage, dry rot, structural integrity, and planning for existing materials reuse. It is imperative to minimize project surprises by assembling a schedule that accurately reflects the required project activities.
Site Conditions: Successful scheduling requires careful project site evaluation. The schedule needs to incorporate a thoughtful plan and activity sequence. A well thought plan and schedule identifies the sites advantages and disadvantages, develops work strategies, provides mitigation options, protects existing vegetation, eliminates surface water runoff and, if present, protects endangered species. In addition, the project team should take safety precautions as well as offer a clear and defined plan for area traffic flow. Safety precautions should include construction fencing that allows for winery personnel and visitor access but also protects these individuals from construction activities. Together, the winery owner and construction team needs to develop a plan that minimizes the impacts of construction.
Weather Conditions: If there is a desire to avoid construction during the crush or harvesting season, there is always the option of building though the wintertime. There are options for building during cold weather conditions. To read a little more about how to build throughout the winter season, please read Embrace the Art of Winter Construction Techniques.
Local, State and Federal Process Management: A builder can provide permitting support for a winery project. Find a team who has intimate knowledge of all local, state, and federal regulatory permit processes. Fostering close communication with local regulators is greatly beneficial at every project stage. One area to consider, toward the final project phase, the general contractor can proactively work together with the building department to gain a Certificate of Occupancy to make sure the winery takes advantage of the new facility or addition as soon as possible.
Every winery project has a unique set of components. Between the rhythm of winemaking and envisioned design and construction plan, it is important to consider a range of factors when developing a project's construction schedule. Addressing the areas described above together with a design and construction team during the project's planning or preconstruction phase is one step closer toward realizing a winery's vision for the future.