Close your eyes and imagine your dream life. Where do you go? Do you imagine a home tucked in a sleepy hillside while the sun is sinking down over the horizon? Or, are you situated in a beautiful vineyard with a view of the hillside surrounded by an ocean of green? Don't go another day letting your dream fade. Take steps to awaken your dream life by creating a plan to build your custom home.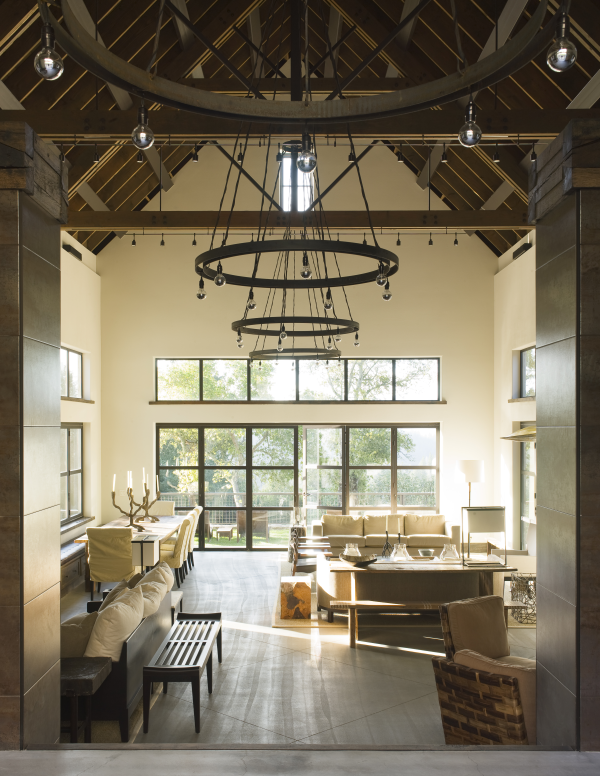 The following tips will help you and your design and construction team to create a custom home that will bring your dream life into reality:
Imagine the Possibilities and Gather References:
Create a wish list and gather pictures of the custom home features you desire. For some home feature references, please check out our Pinterest pinboards. Sketch ideas and formulate ideas on paper. Once you've gathered a pretty solid group of ideas, you now possess a set of references that can be used during your early conversations with a builder and designer.
Visualize the Future in Your Ideal Space:
Do you plan on having children? Do you have aging parents? Do you plan on providing a home for your kids returning from college? Do you work from home? These questions come to mind when planning the amount of space you need, as well as, the type of amenities you will need in order to accommodate your "dream life."
Imagine Your Custom Home Situated in its Surroundings:
If you are thinking about planning your custom home, you may already own property or you may be on the lookout for the perfect location. It is important to consider the topography, size and features of your desired custom home site. For example, if your land is situated on a hillside overlooking a sweeping landscape of vineyards, you may want to consider facing the living room towards this breathtaking view. Or, if your property has a bubbling brook wandering through the site, you may want to situaten the bedrooms near the waterway to take in the soothing sound of the rolling water. The location will often time influence your choice of siding material, for example concrete, wood, stucco, etcetera. Your building team can also help your through the process of identifying any feasibility, cost, and instructure requirements.
Consider Layout and Traffic Flow:
Together with your builder or designer, conceptualize the layout and flow of your custom home. Reflect on where you'd like your rooms, taking into consideration where the custom home is situated, and determine the flow of traffic based upon how your family might function in the space. In sleeping spaces, you may want to consider a layout that situates these areas away from the more communal spaces. If your family congregates in the kitchen, you may want to consider an open floor plan that situates the living room, kitchen and dining area together.
Also, consider the natural lighting of your desired custom home site location. Reflect on how the sun's path will change during the seasons. How do you want to take advantage of the natural light during the cloudy winter months? Do you want to add skylights to decrease the need for artificial lighting? You may want to also consider adding large vertical windows.
Lighting is also a factor in where you'd like to situate your rooms. When you wake up each morning, do you want to face East to catch the early morning sun? Perhaps you'd prefer to have the breakfast nook catch the early morning sun as opposed to your bedroom quarters. Whatever the case, it is best to consider all these factors when determining your custom home's layout.
Prioritize Features By Developing Cost Benchmarks and Conducting Value Analysis:
Once you and your team has a conceptual design, it is time to establish cost benchmarks and engage both the designer and builder to collaborate on value analysis, which will identify the best value of alternatives for design and materials and considers design and construction phasing and scheduling along with the systems for your custom home.
Awaken your dream life with a great plan for your custom home. These tips will help guide you through a moment of contemplation on how to shape your ideas into reality together with your builder and designer. It is always easier to contemplate these ideas early on, as opposed to visualizing after your home is already built. In addition, it is best to assemble a team, a designer and a professional builder, to help guide you through the process to acheive your needs as well as your desires.