Summer has officially ended. However, there is no end in sight for California's fire season. The Valley Fire and lingering drought conditions have been a wake up call to our greater Napa Valley communities. While our firefighters work tirelessly to control the fire, many have already suffered loss – our community must come together to rebuild.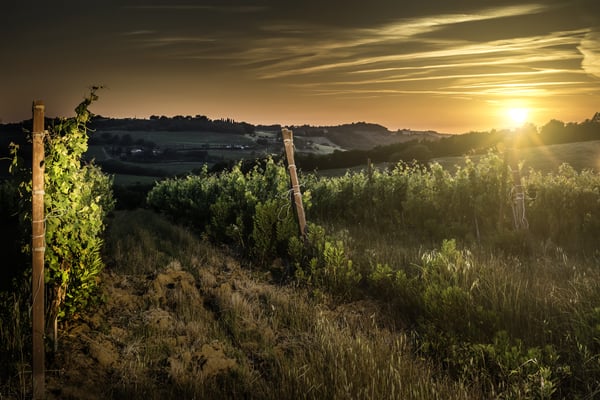 This post discusses the positive steps toward getting back to your normal life.
Locate a temporary residence and develop a plan. Once you've found a short-term landing place and communicated with loved ones, develop a plan to rebuild. Contact and notify your home's utility companies and service providers. Once the fire department declares the area safe for re-entry, return to your property to begin the process of evaluating the damage. Take inventory of your loss and begin assigning value. These steps are essential to recouping from the loss with your insurance provider as well as claiming casualty loss on this year's income taxes.
Appraise the damage. Be prepared to make a list of damaged or destroyed property – provide as much information as possible. Capture the devastation with the camera on your mobile device. Try to keep damaged items long enough for the insurance company to take record. While developing your plan, make sure to share your ideas with your insurance company. They may have very specific stipulations that could impact your plans.
Determine whether you want to rebuild. If your property is in a location prone to fire, you may want to consider building elsewhere. If your insurance does not adequately cover reconstruction, you may also decide to make alternate plans. Before you decide how to proceed, make a quick cost estimate. Simply multiply the total square footage by the building cost per square foot. This should give you a general idea on how to proceed.
Contact reputable builders, vendors, and suppliers. First, contact your insurance company to determine the conditions for rebuilding or restoration. Once you have an idea, contact reputable contractors, vendors and suppliers who are able to perform the required services. Ask for several service estimates, inquire with your neighbors and friends, and contact contractor references. Ask for a services agreement and make sure work performed will conform to local building codes.
Document progress and keep records. Take pictures of the work being performed as well as the site throughout construction. Make sure the builder maintains a clean and safe site environment. Encourage inspector site visits to make sure work is performed properly.
Get back into life's routine. Natural disasters disrupt your daily life. It is helpful to make steps toward getting back into your normal routine as soon as possible. Creating a sense of order over the situation will help you to recover from disaster.
Our thoughts are with everyone affected by the Valley Fire. Below are a few links for resources to begin rebuilding. If you have any questions about rebuilding or restoration, please feel free to contacts us.
Resources:
Apply for FEMA disaster assistance.
Maximizing homeowner insurance coverage benefits after fire.
Maximizing business insurance coverage benefits after fire.
Crisis Counseling Services:
Resources for Animals:
Pet Lost and Found Pages
Horse Rescue and Large Animal Evacuees
Other Pet Care and Shelter